Super Coating

AlTiN

TiAIN

TiSiN

Nano

Hardness(HV)

3200

2800

3600

42(GPA)

Thickness(μm)

2.5-3

2.5-3

3

3

Oxidation Temp(ºC)

900

800

1000

1200

Friction Coeffient

0.3

0.3

0.45

0.4

Color

Black

Violet

Copper

Blue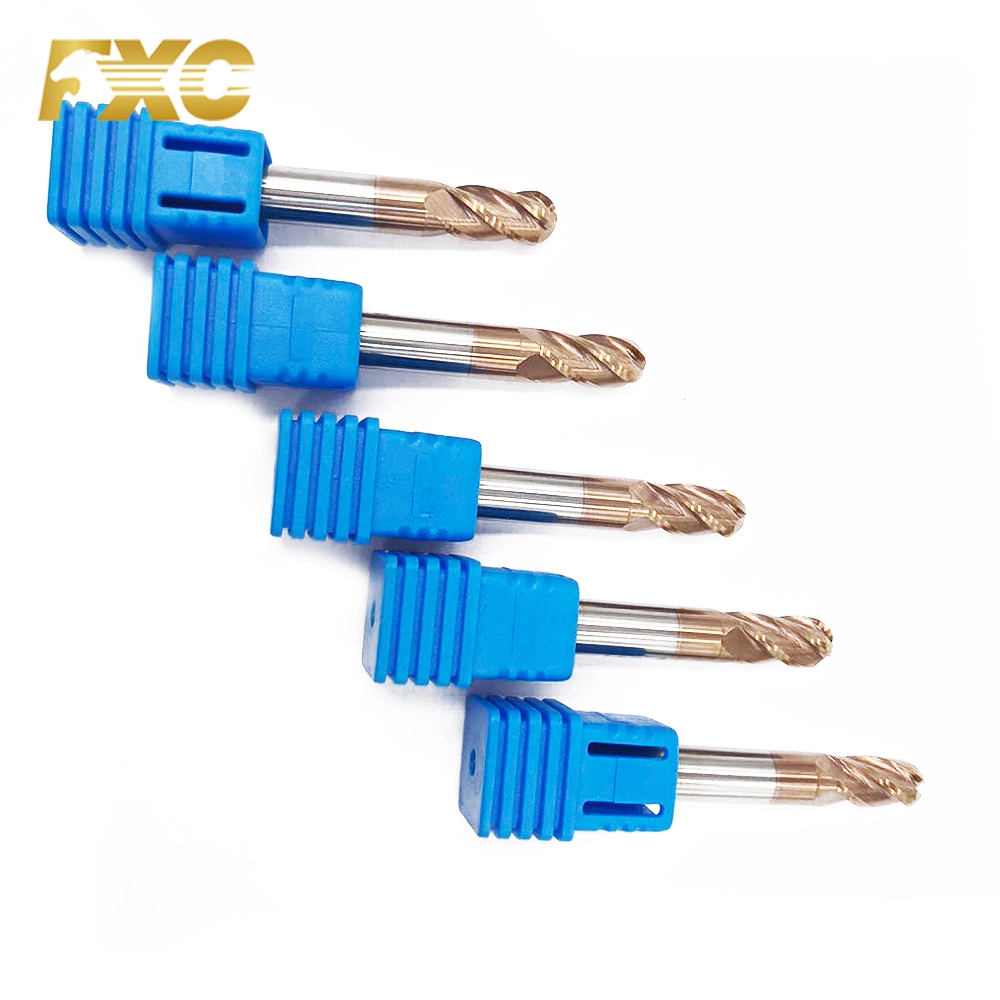 Specifications of Flat End Mill (mm)

Cutting

Cutting Length

Shank

A.O.L

Flute

d

l

D

L

F

1.0×2.5×4D×50L×4F

1

2.5

4

50

4F

1.5×3.75×4D×50L×4F

1.5

3.75

4

50

4F

2.0×5.0×4D×50L×4F

2

5.0

4

50

4F

2.5×6.25×4D×50L×4F

2.5

6.25

4

50

4F

3.0×7.5×4D×50L×4F

3

7.5

4

50

4F

3.5×8.75×4D×50L×4F

3.5

8.75

4

50

4F

4.0×10×4D×50L×4F

4

10

4

50

4F

5.0×12.5×5D×50L×4F

5

12.5

5

50

4F

5.0×12.5×6D×50L×4F

5

12.5

6

50

4F

6.0×15×6D×50L×4F

6

15

6

50

4F

8.0×20×8D×60L×4F

8

20

8

60

4F

9.0×20×10D×75L×4F

9

20

10

75

4F

10.0×25×10D×75L×4F

10

25

10

75

4F

12.0×30×12D×75L×4F

12

30

12

75

4F

14.0×35×14D×100L×4F

14

35

14

100

4F

16.0×40×16D×100L×4F

16

40

16

100

4F

18.0×45×18D×100L×4F

18

45

18

100

4F

20.0×50×20D×100L×4F

20

50

20

100

4F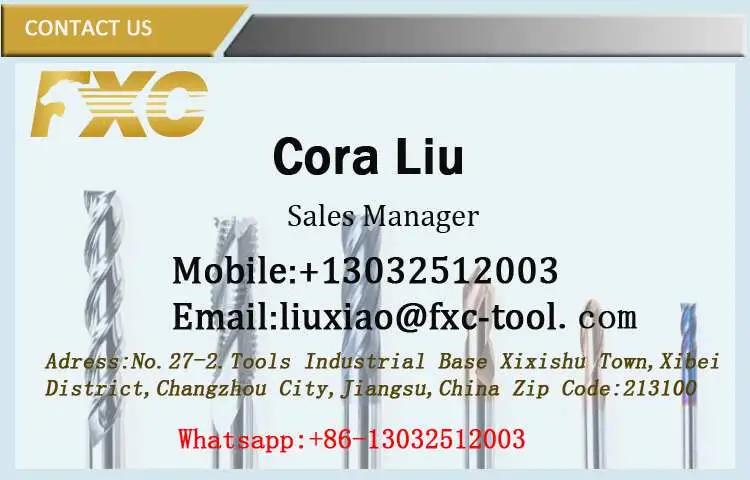 Our advantages
1.Solid carbide lasting long life in hardened steels, Grain size carbide, high toughness, high -wearing feature.
2. Reduce the rudding coefficient & save the processing time, Specializing in high speed cutting of CNC milling machine.
3. Wide range of application: Suitable for copper, castiron, carbon steel, stainlees steel, Non-ferrous material and Heat-treated steel processing.
4.The shank and helix angle can be customized according to customers' requirement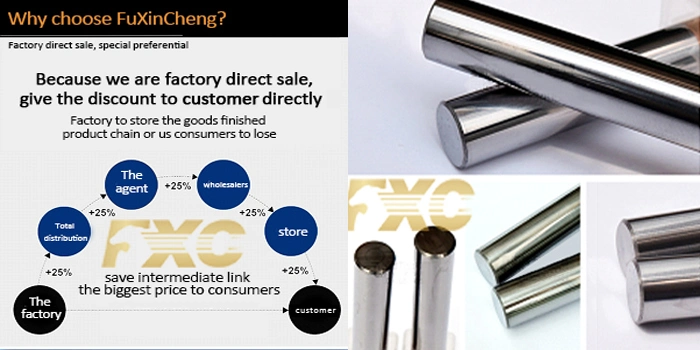 Application
Used for cutting Carbon steel, Tool steel, Mould steel, Stainless steel, Titanium alloy, Copper, Cast Iron and Aluminium, etc.
Aerospace, transportation, Medical equipment, military manufacturing, mould development, apparatus and instrument, etc.
Package & Delivery Details
Packages
(1)One plastic pipe pack one piece, 10 pieces per group.
(2)Use the air bubble paper to encase the plastic paper.
(3)White parts for protect the flute of cutters.
(4)Laser brand and demensions on the body of cutters, print labels.
(5)Put the goods encased with air bubble paper into the carton.
(6)Other packing will be accepted according to your needs.
Delivery Details
5-20 days after receiving deposit .(if the product in stock will dispatch at once)
Payment Ways
T/T, Western Union, Paypal, Escrow(
Choose your convenient way
)
Shipment Ways
DHL, UPS, FEDEX, TNT, EMS,the port is shanghai ,ningbo ,shenzhen etc
Control system
Advanced testing equipments
Each process is detected
Each piece of tool is checked
Gurantee the tolerance 0-0.01mm Or accroding to customer's requirement
Check Helix anlge and finished surface
Why Choose
FuXinCheng
Tools
Five
years' professional producting and exporting experience
Advanced RD department meet your special demands
High precision CNC machines,high standard and strict inspection
Custom demand are welcomed ,OEM and ODM Service
All payment terms supported
Fast delivery time and Convenient Transportations
More than
10
000 products are available
For your suggestions or complaints,We will handle them Soonest
After service
1. If you are not satisfied with your purchase, you can exchange the item. The buyer is responsible for all further shipping costs.
2. The buyer must contact us within 3 days of delivery if they wish to exchange defective or incorrectly shipped items.
3. Exchange Steps:All items must be returned in their original condition, in order to quality for an exchange.
FAQ
1.Are you manufacturer? Do you have factory?
We are Professional manufacturer ,we have more than 15 years experience in this field.
2.Does free shipping is possible?
We don't offer free shipping service, but we will give you some discount if you buy large quantity products.
3.Can you send products to our Forwarder in China?
Yes, if you have forwarder in China, i will glad to send products to him/her.
4.Do you make OEM?
Yes, we do. We have laser machine, can laser your logo and sizes on the body of milling cutter, also can print labels.
5.How about the delivery time?
According to the sizes and quantity, delivery time is different. Usually be 5~10 days. We can tell you exact inventory state if you need.
6.Can you produce carbide Special Tool ?
Yes We can. From 2013 year. Our factory main market is from standard end mills to special tools. Special tool according your drawing and sample